With the latest weight-saving chassis tech, mild hybrid technology and the availability of a specialised M Sport Pro Package, the all-new BMW 4 Series Coupé will, doubtless, raise the standard in the premium midsize automotive segment.
The model is longer and wider than its predecessor, yet just 6mm has been added to its height. It has bigger track widths, slender pillars, short overhangs, lengthy doors with frameless windows, and a fluid roofline.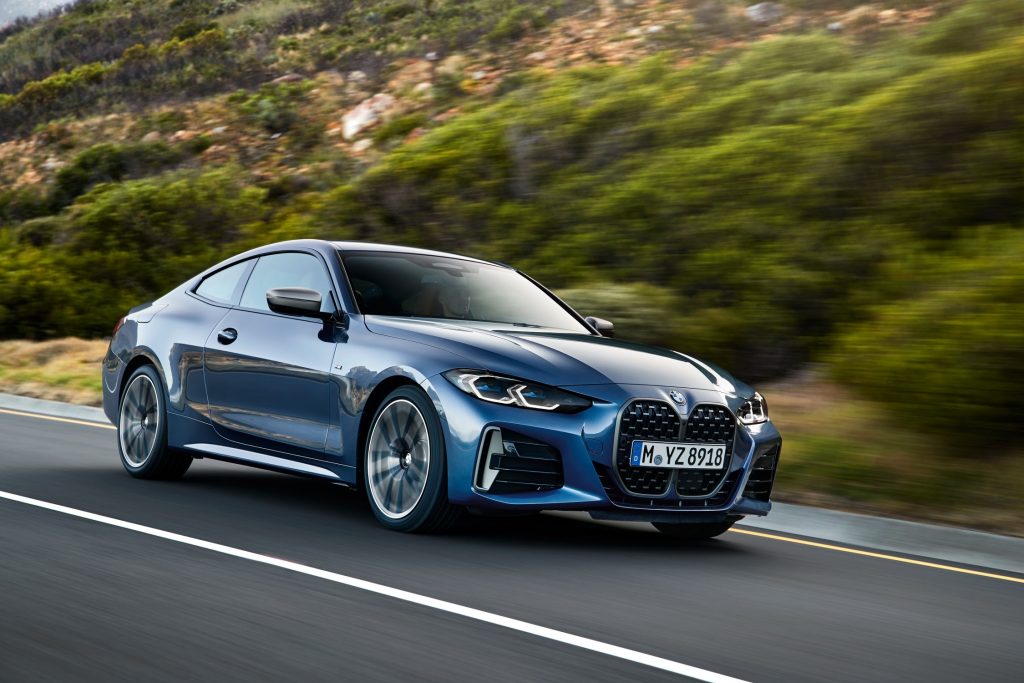 Grille
However, the defining feature of the car is the king-size kidney grille. I like the look – but some people won't. No surprise there, though. BMW is always designing cars that divide opinion.
Anyway, enough about the 4's looks – what's the brand new Bimmer like to drive?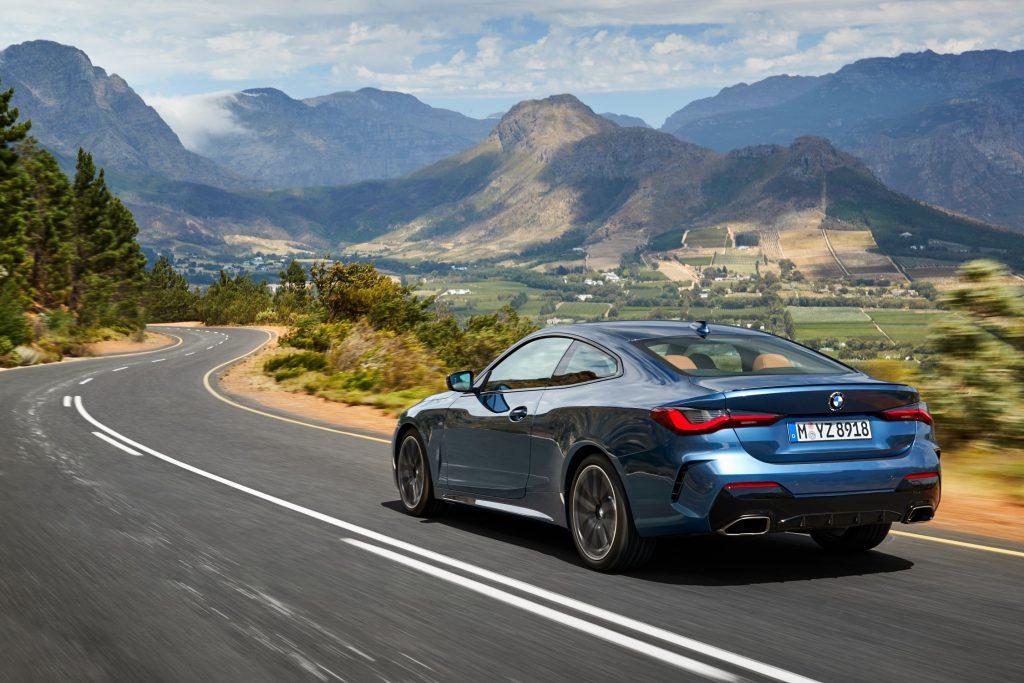 Rapid
The flagship BMW M440i xDrive Coupé is a rapid machine, with the bonus of all-wheel drive. The car bursts along the straights and attacks corners fearlessly but frantically – if you want it to.
The BMW produces 374PS, so standstill to 62mph arrives in a mere 4.5 seconds and its all-out speed is 155mph. Put it like this; overtaking is never a problem in a motor with this much thump. But does it make you drive like an utter "bleep"? Erm, yes, to be frank.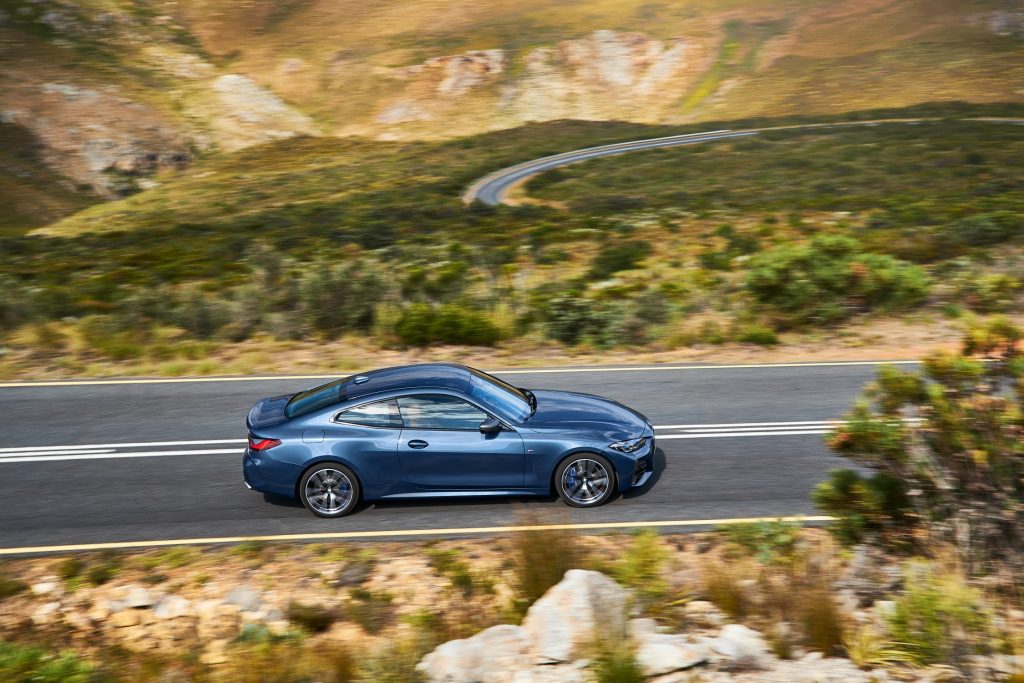 The slightly slower but sassy 420d M Sport is perhaps a better bet if you're worried about losing your licence – and your pride. With a zero to 62mph time of 7.1 seconds and a max speed of 149mph, the 190PS motor has sufficient pulling power to keep you absorbed. But it's conformist enough to mean you're less likely to end up with a driving ban.
The 4 Series Coupé's handling is outstanding, and the steering accuracy is remarkable. Only the tiniest of inputs generates a detectible difference to your direction. Yep, that's how sensitive it is.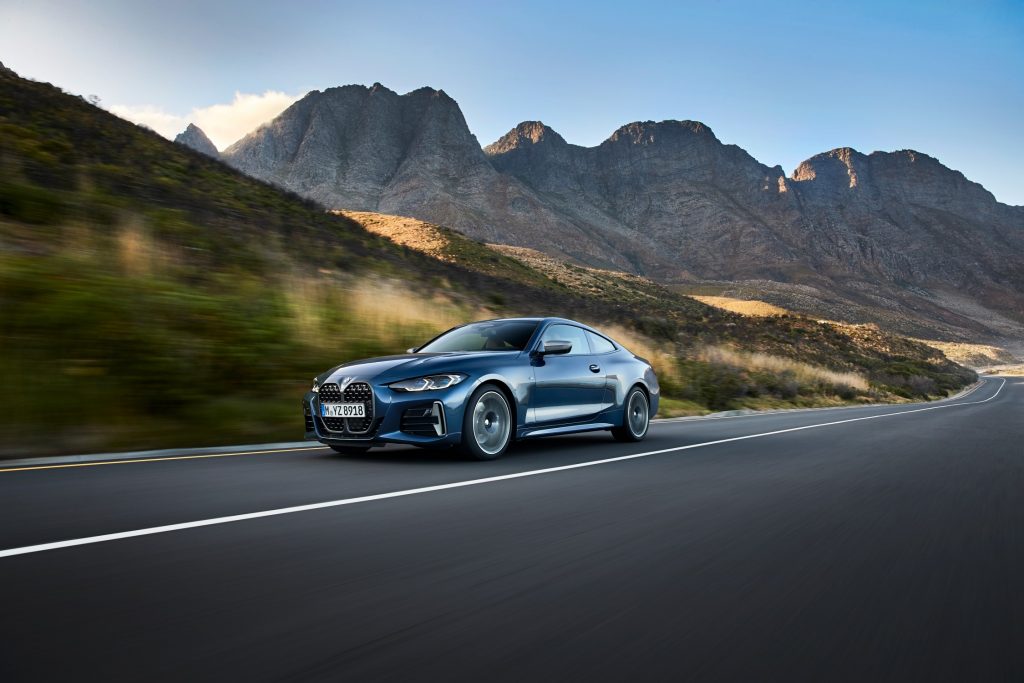 Mostly, it's an athletic motoring experience, but the "M" suspension doesn't do a great job of masking scarred road surfaces at all. However, it makes tackling snaky roads exhilarating, with the suspension practically eradicating body roll. This gives you the confidence to navigate corners accurately without scrubbing off too much momentum.
Add intelligent four-wheel drive to the recipe, and you have a BMW that doesn't have any plans to abandon the asphalt any time soon. It sharpens the vehicle's driving properties, sending power to the wheels as needed. Where all-wheel drive is not required, all the clout is pointed to the rear wheels – guaranteeing the first-class motoring experience for which BMW is well-known.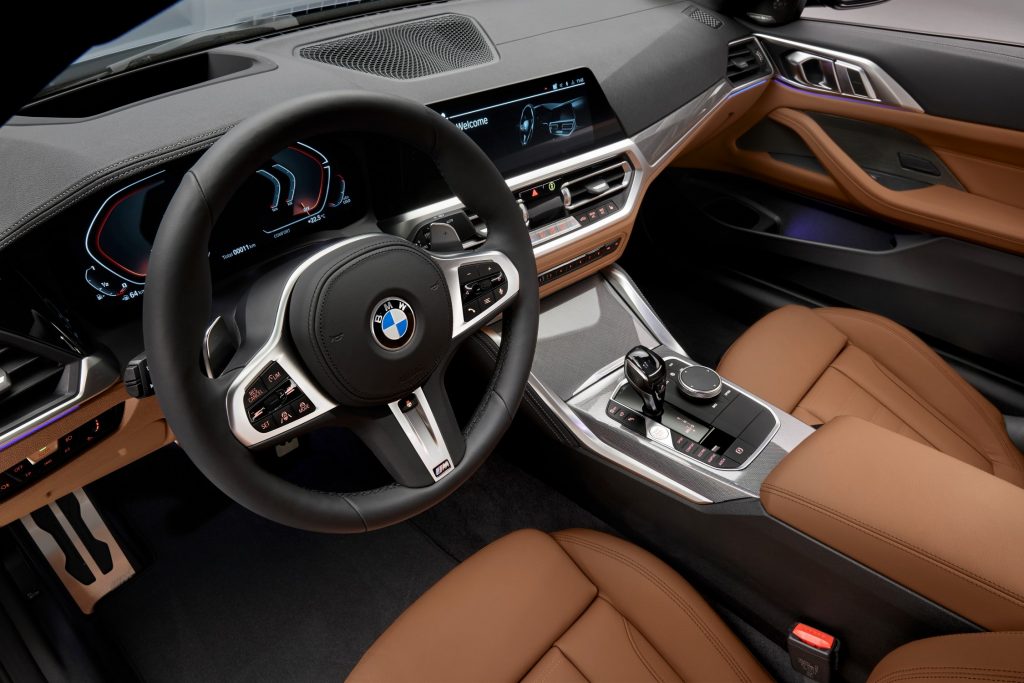 Inside
Inside, the cockpit is equipped with top levels of quality and controls that are in all the zones you'd like them to be. It's a typically admirable effort from BMW.
However, the new 4 Series Coupé's rear headroom isn't the best. I sat in the stern and had to duck down to get in. Happily, the two-door, four-seater car's knee room is more munificent. The back of your bonce will still graze the headliner, though. But there won't be any worries for smaller passengers, and tots will have lots of space. Well, two of them in their respective ISOFIX anchored child-seats will. Up front, there's a lot of room for driver and passenger.
As for the new BMW's boot, this has been increased to 440-litres – and it's handily deep for loading lengthy items. What's more, the 40:20:40 split backrest can be folded to enhance cargo-carrying room.
Fast Facts – BMW M440i xDrive Coupé as tested:
Max speed: 155 mph
0-62 mph: 4.5 secs
Combined mpg: 36.7
Engine layout: 2998cc six-cylinder turbo petrol
Max. power (PS): 374
CO2: 176 g/km           
Price: £52,100 (£61,105 – as tested)