The V60 gets better. In my opinion, no other estate car is as handsome as this.
And in Polestar Engineered guise, the Volvo is like a chocolate box with a surprise layer under the first lot you scoffed.
The estate car fits three people across its rear seats comfortably. I should know, I've got three kids, and they're the first to complain if they're hemmed in. The front passenger has oodles of room too. And as for the driver (that'll be me), you can sit for hundreds of miles in the V60's armchair-like driver's seat without feeling like you need a walking frame at the end of the journey.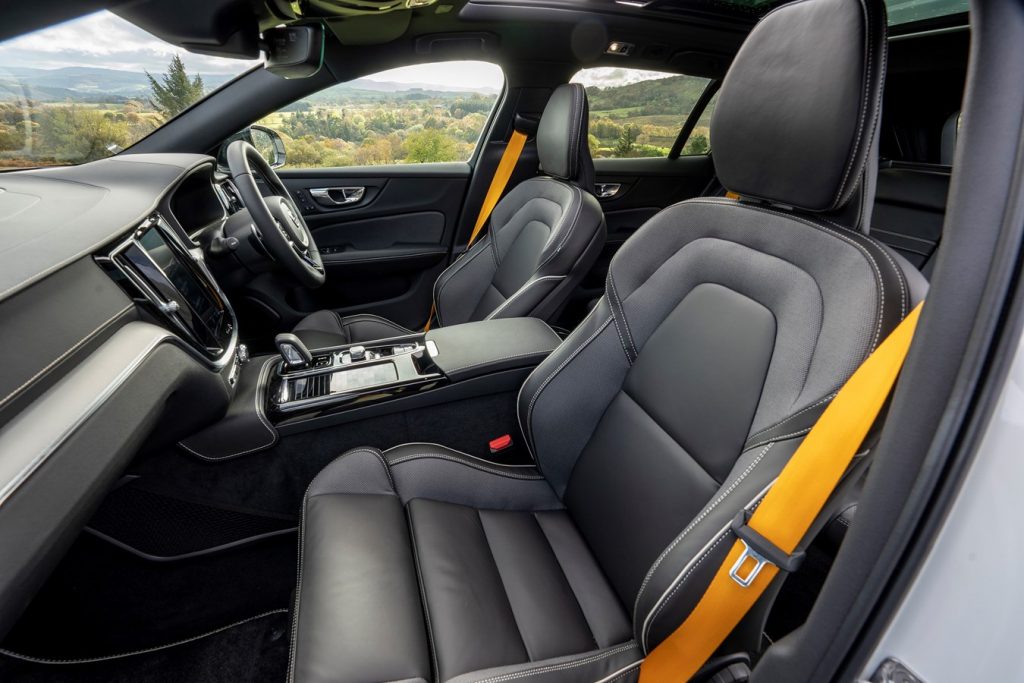 The four-cylinder turbocharged and supercharged petrol engine, along with a 65kW electric motor, give the V60 T8 enough oomph to get it to 62mph in just 4.6 seconds. And that's kind of cool because the car looks like a "normal" estate car from some angles. It's only the gold brake callipers, tyre valve caps and gold seatbelts that indicate it's something rather special. It's lower than most V60s too, but in many ways, it's a "sleeper car" – i.e. a vehicle that has potent performance and an otherwise unassuming exterior.
Add electrification into the mix, and you have a family wagon capable of quiet, electric-only motoring for short town trips, or, as we've found, for the school run. Add the electric motor and petrol engine together (hybrid mode), and you can get up to 134mpg. The car will run happily enough without electric juice, but you won't return much more than mid-30s mpg. That's no surprise – after all, the petrol-propelled internal combustion engine is turbocharged and supercharged.
So far, I couldn't think of a better mix of what I need from an estate car. It looks good; it fits my family – i.e. a family of five – it's got grunt and barely emits much C02 (48-56gkm). It can also beat most other cars off the lights – giving most boy-racers a bit of a shock. It's weirdly satisfying when that kind of situation arises.
But perhaps, more than anything, the Volvo V60 carries the maximum five-star safety rating from Euro NCAP. That's what I like to hear when transporting the most precious cargo in the world around – my kids.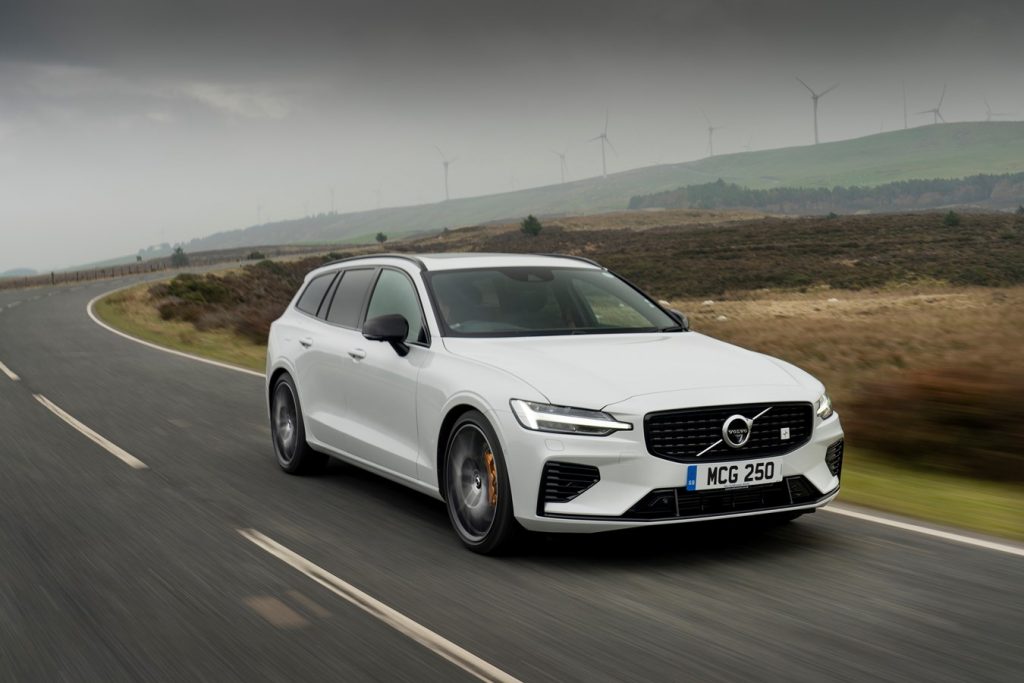 Read more about the Volvo V60 T8 AWD Polestar Engineered next time I put "pen to paper".
Fast Facts
Max speed: 112 mph
0-62 mph: 4.6 secs
Combined mpg: 113.0 – 134.4 mpg combined, WLTP
Engine: 1,969cc, four-cylinder turbocharged & supercharged petrol + 65kW electric motor
Max. power (PS): 405
CO2: 48 – 56 g/km
Price from: £53,300