It isn't easy to believe that the SEAT Ibiza has been on the scene for nearly forty years.
In its fifth incarnation, the current version of the Ibiza has been on sale since 2017. That means it's due a facelift, and the brand has obliged with new tech and some updates.
From the outside, it's challenging to tell any difference. The front of the Ibiza now has LED lights across the range, and there's a new selection of alloys. The badging has also been altered, with 'Ibiza' scrawled in joined-up letters along the rear.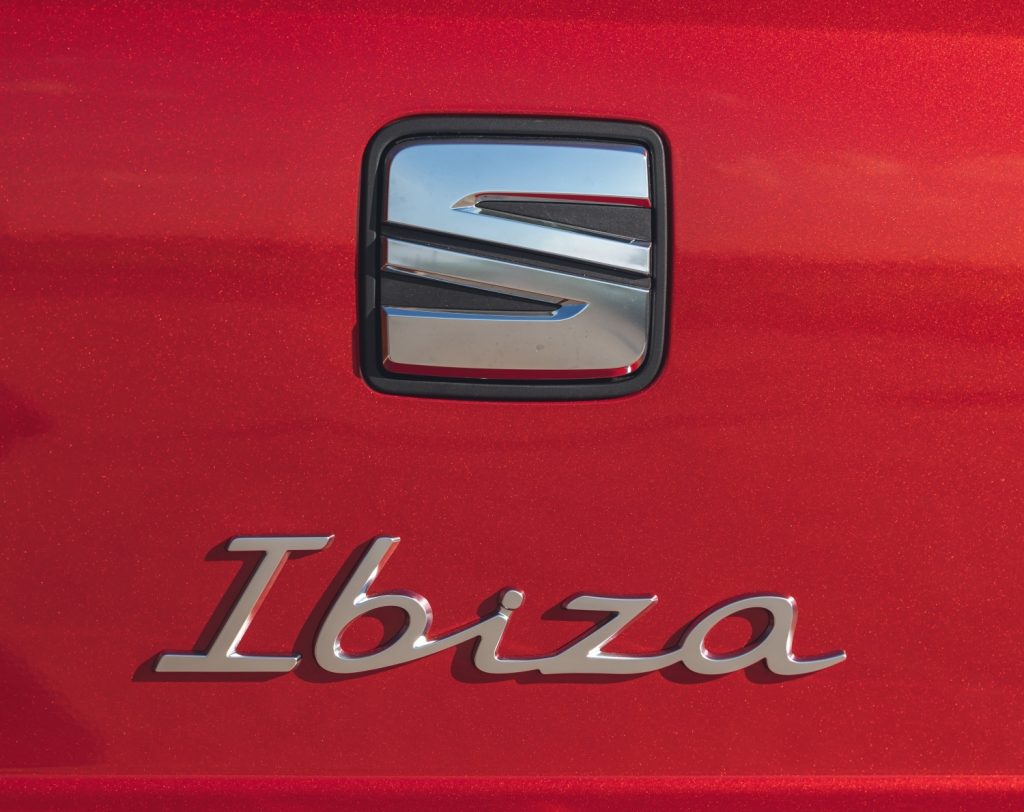 There are no fundamental changes other than that, but the subtle additions make this SEAT model more attractive.
The new Ibiza comes with a modest 1.0-litre petrol unit. This might be disappointing if you equate sportiness with engine size. However, the vehicle comes with 80, 95 or 110 horses – and various trim levels.
Here, the Ibiza on test is the 1.0 TSI FR 95PS with a five-speed manual gearbox. The FR houses sports seats, cruise control, and an athletic handling setup. You also get electrically foldable door mirrors, dark-tinted rear windows, and a sportier rear bumper. Plus, dual-zone climate control, an alarm and automatic windscreen wipers are part of the equipment.
The car's acceleration does feel somewhat limited by the small powerplant, but it still pulls comparatively well, achieving zero to 62mph in 10.9-seconds. In this guise, the top speed is 116mph.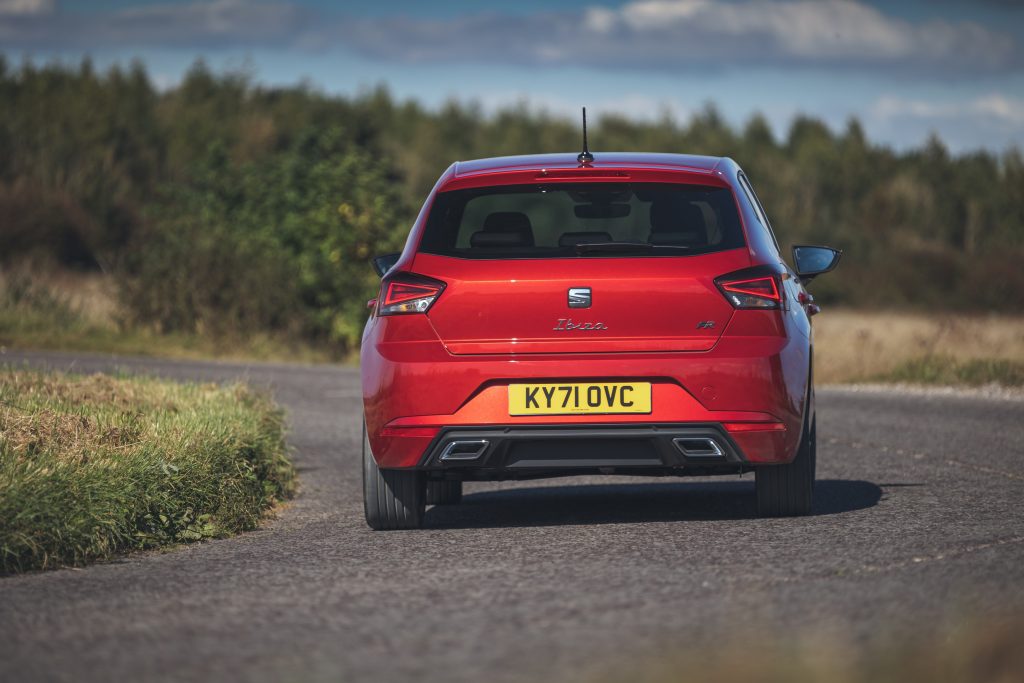 The ride is slightly stiff, but it isn't uncomfortable and is a match for the Ford Fiesta. Its VW relative, the Polo, is worth trying, too, if you want extra comfort.
The handling is bang on and a worthy match for any challengers. This is helped by the car's steering, which is highly responsive. It is light at low speeds but gets heavier for extra accuracy around faster corners while giving appropriate feedback and feel for traction levels.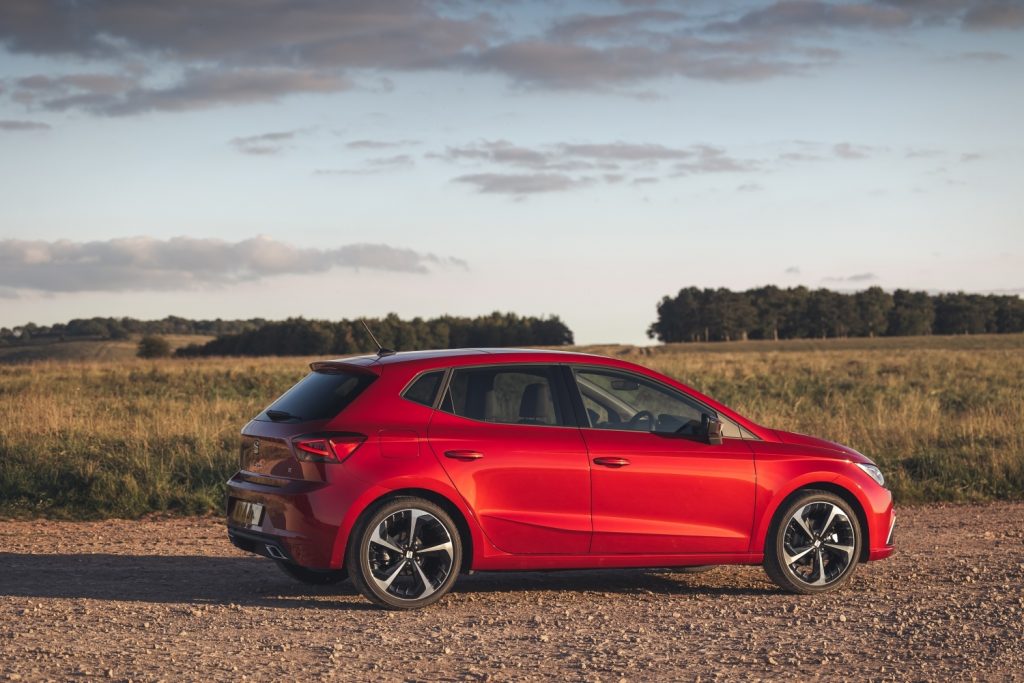 Inside, the car is fitted with soft-touch materials, although some areas are made of rigid plastics, which feel a bit bargain-basement. Furthermore, the FR boasts a flat-bottomed steering wheel with switches to operate your radio and music selection, as well as the cruise control system. In addition, you get navigation and a touchscreen, which is responsive and manageable. Apple CarPlay/Android Auto connectivity is incorporated, too.
Despite being in the supermini category, there is a good amount of space inside the Ibiza. There is a lot of travel on the front seats to accommodate short and tall drivers. And, as long as you don't have the blend of tall driver and lofty rear occupant, there's enough room to oblige everyone.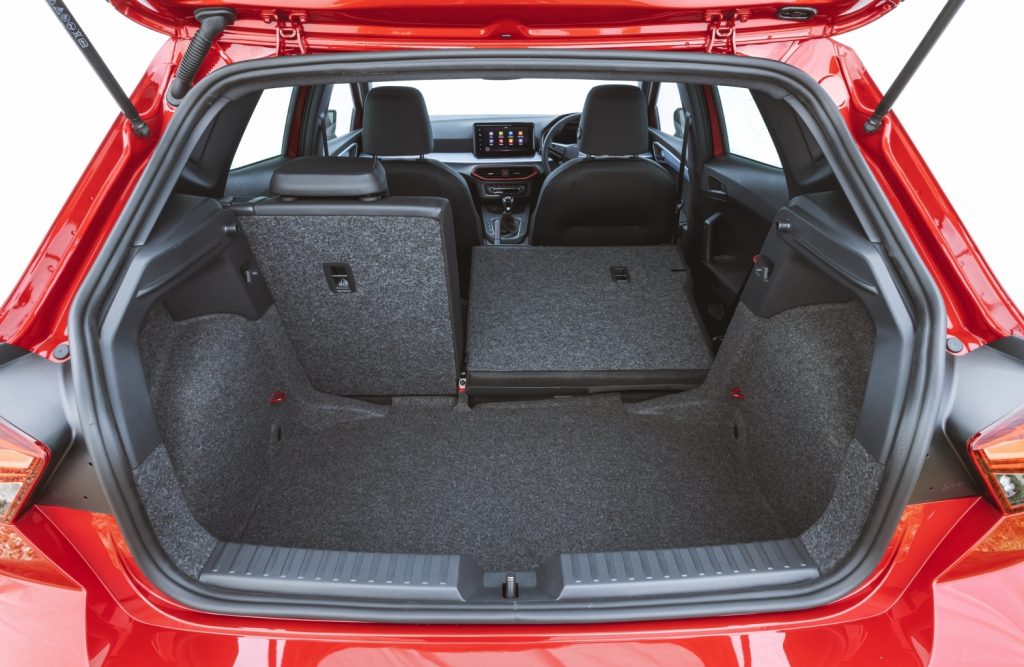 At the back, the Ibiza provides 355-litres of boot space – more than you get in a VW Polo or a Ford Fiesta. There is storage under the boot floor, too. Furthermore, the rear seats fold down, increasing the cargo capacity to 1,165-litres.
The Ibiza was crash-tested in 2017 and won a top five-star rating, so this is a safe car for you and your family, dads. It is also efficient – I managed around 49mpg on my test run (not far off the claimed 51-ish mpg), and the 95PS engine releases 124g/km CO2.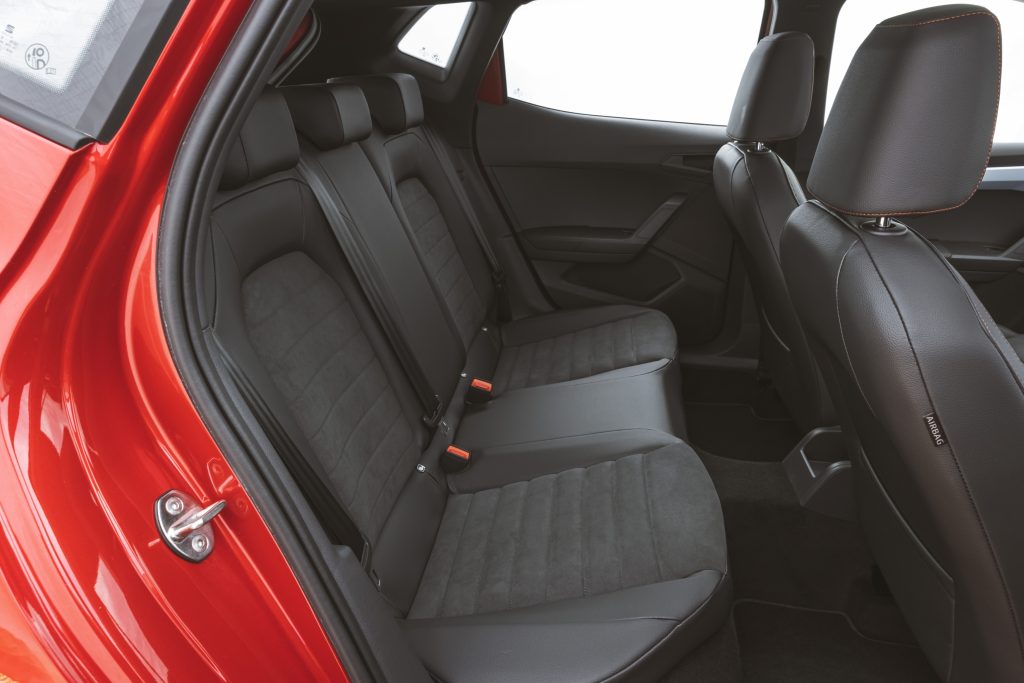 The latest Ibiza is a commendable candidate for any car in the supermini class. It is pragmatic for its size and has a selection of trims to suit just about any palate. In addition, the SEAT handles well, it's pleasurable to drive, and it's roomy for a small car.
Fast Facts – Seat Ibiza 1.0 TSI 95 FR as tested:
Max Speed: 116 mph
0-62 mph: 10.9 seconds
Combined mpg: 51.4
Engine layout: 999cc three-cylinder turbo petrol
Max Power: (PS): 95
CO2: 124 g/km
Price: £17,380