If Polestar isn't a familiar name, that's because it's still a relatively new brand.
Although it started as an independent manufacturer, it's an offshoot marque of Volvo nowadays and produces all-electric cars.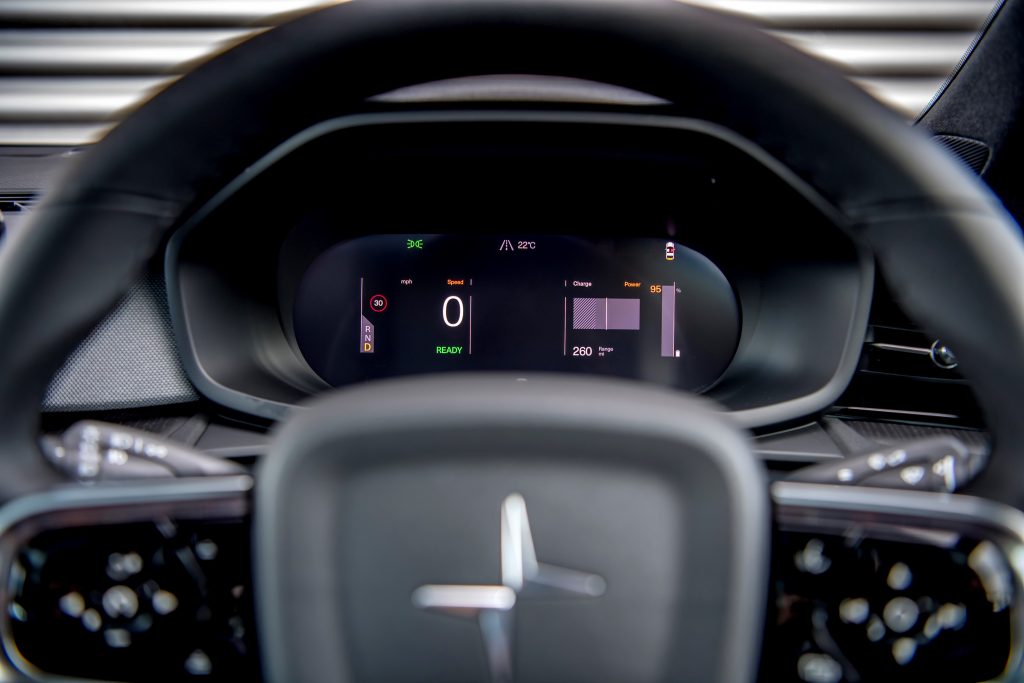 The Polestar 2 is marketed as a fastback, a rakish five-door hatchback – giving it a performance-suggestive appearance.
It has the figures to back it up, too, with the Long Range Performance version, under review here, coming with two electric motors and 408PS. This means the Polestar 2 can get from 0-62mph in 4.7-seconds and will continue up to 127mph.
Nineteen-inch wheels are included as standard, but optional 20-inch rims are available if you think that's small.
A 78kWh battery is good for 298 miles of all-electric range, but as is customary in the world of electric cars, expect less than this in the real world.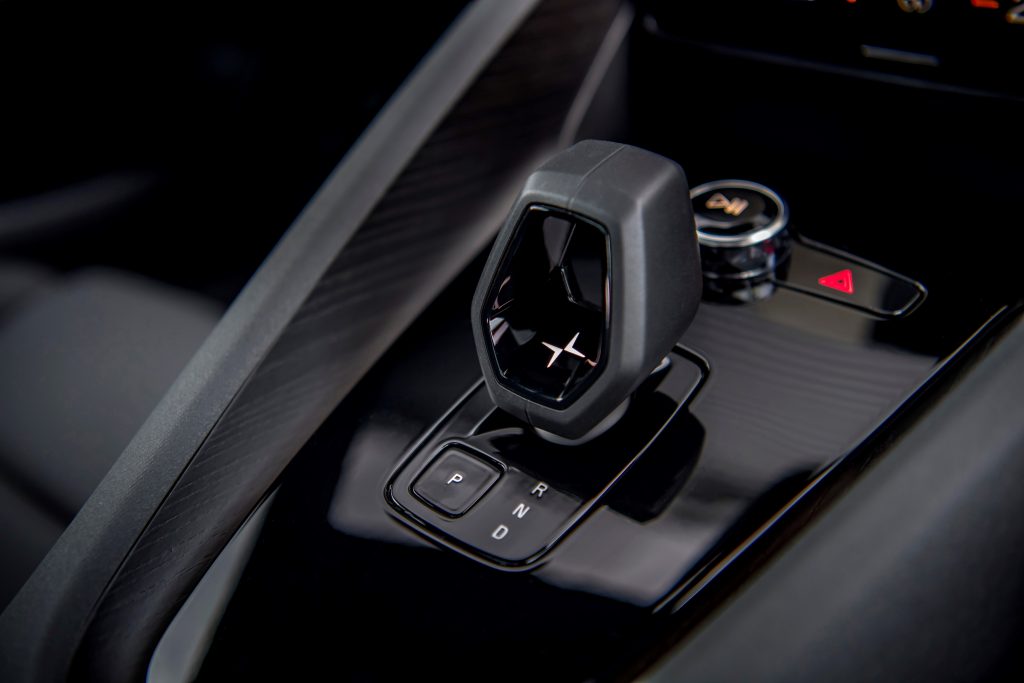 The car is as solid as a rock, accelerating with lightning speed thanks to the torquey dual motors. Mind you, it lacks the kick-you-in-the-backside thrills of a Tesla.
The steering is precise; there's hardly any body lean in the corners, and although you can feel its weight shifting, you never feel like you're approaching the limits of grip.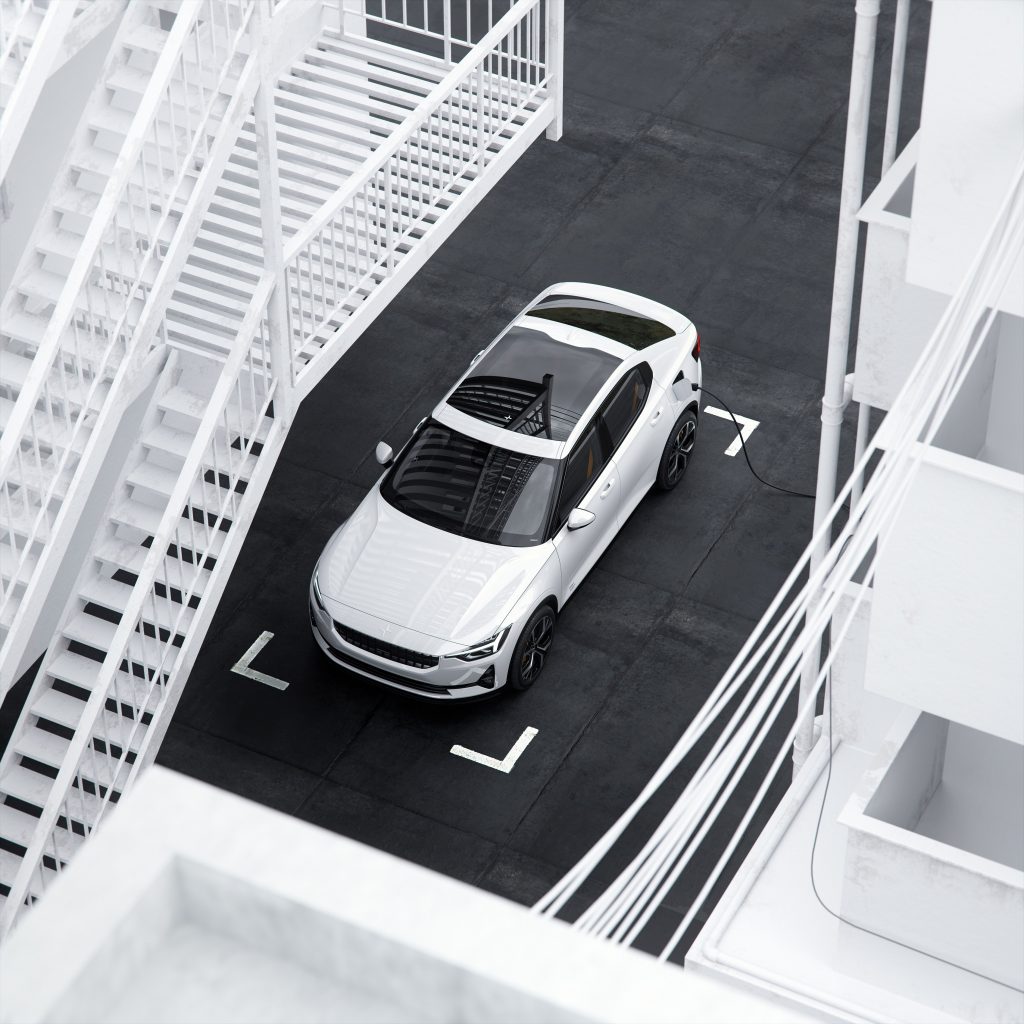 The 2 is awe-inspiring indeed – and the car is helped by the pilot assist function, which gives it some safety-conscious semi-autonomous functionality. The tech includes steering assistance, radar-guided cruise control, collision prevention utilities, blind spot guidance, cross-traffic alert, park assist and a 360-degree camera.
While inevitable comparisons with Tesla are obvious, the Elon Musk enterprise has focused on minimalism and complete control via a tablet. But the main criticism of Tesla is that it falls short on build quality.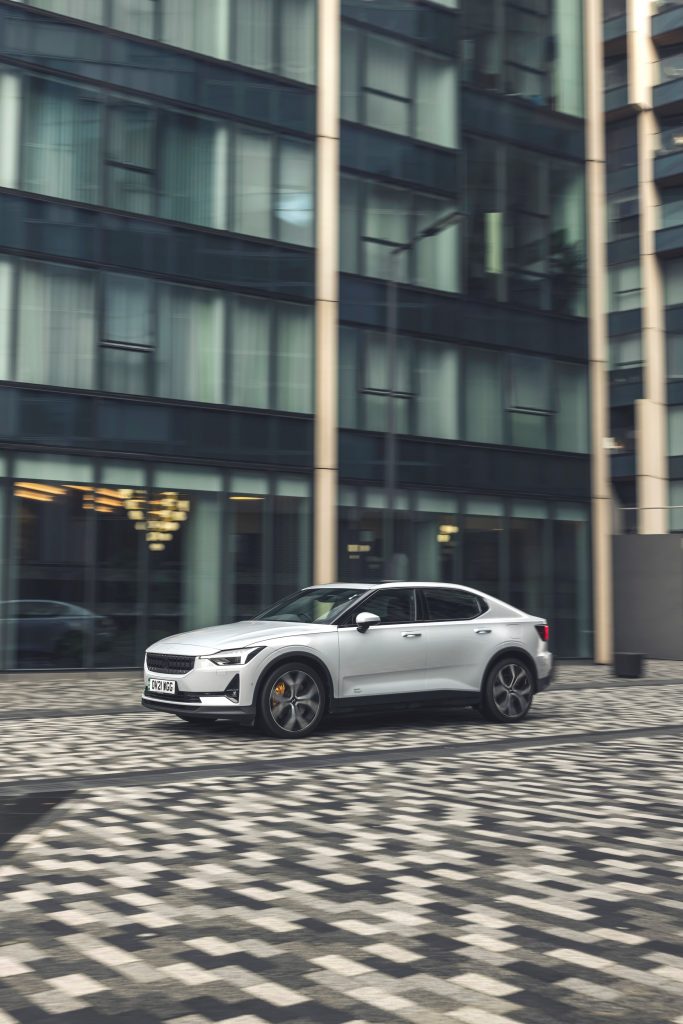 Not so Polestar, which has its parent company's reputation to maintain for solidly built, safe and dependable cars while staying away from gimmicks like the games you'll find in Tesla's infotainment system.
As a result, the 2 is arguably more sophisticated and desirable than a Tesla. And that's no bad thing, as Polestars remain a rare sight on our roads for the time being.
Fast Facts – Polestar 2 Long Range Performance Pilot Plus trim as tested:
Max speed: 127 mph
0-62 mph: 4.7 secs
Range: 298 miles (WLTP)
Powertrain layout: Dual electric motor with all-wheel drive
Max. power (PS): 408
CO2: 0 g/km
Price: £49,550