Alfa Romeo has made a kind of comeback in recent years. Of course, it never went away, but its cars had become a bit run-of-the-mill, unlike some of the legendary vehicles it's famous for.
However, the likes of the Stelvio and the gorgeous Giulia sports saloon reignited the spark for the much-loved Italian marque.
Now it's ushered in another – the Tonale – which looks like the Stelvio but is marginally smaller and cheaper. It is an SUV crossover, then, and comes with 'mild' hybridity – and there's only one engine to choose from – a 1.5-litre four-cylinder petrol producing 160PS.
The outside looks lovely – as Alfas tend to, with its iconic V-shaped grille and mean, frowning headlights, while a wider lower grille with hexagonal mesh adds to the aggression.
Unfortunately, the inside is a little less successful. While it appears well-designed, it lacks the exalted style and pizazz we expect from a modern-day Alfa Romeo.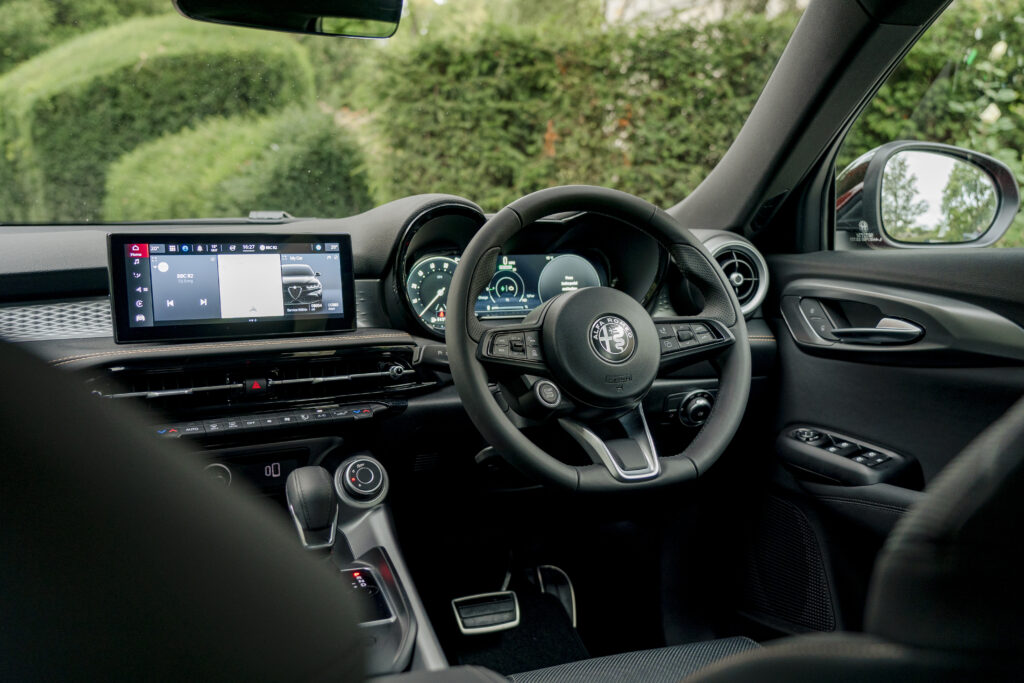 Still, it's nice enough, with our Veloce test car sporting massive paddle shifters, a bit of silver on the steering wheel, and the centre console's top edges.
Zero to 62mph takes 8.8-seconds, which is good for a family SUV. The top speed is 132mph, and the Tonale can go short distances on electric power alone.
It excels in the corners and the steering is consistent and responsive. And, despite the reasonably sharp handling, the ride is well-refined.
You won't struggle to find a comfy driving position in the Tonale, as there's plenty of steering wheel, seat adjustment, and lumbar support. You don't feel that high up, but visibility out of the front is still pretty good.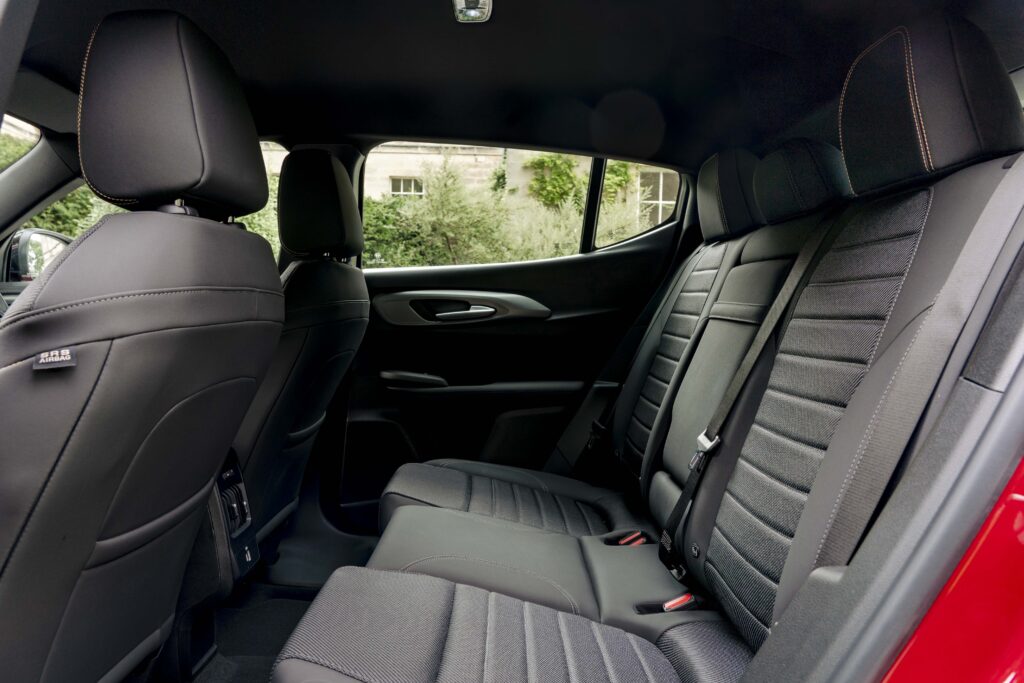 It is a different story at the rear, though, where the pillars on either side of the back window are much thicker, compromising your view. Thankfully, all models have a reversing camera, plus front and rear parking sensors.
Taller front seat occupants won't struggle for room, while the rear is reasonably spacious, albeit not as accommodating as some challengers. But at least there's good headroom thanks to the ceiling's concave shape, raising the roof inside, despite sloping downward on the outside.
You can fit three grownups in the back at a push, but a couple is the maximum you'd want for anything other than reasonably short journeys. The kids will love it back there, too – and fitting child seats safely will be a cinch.
Boot space is 500 litres, which is a competitive size and more extensive than a Volvo XC40, expanding to 1,550 litres with the rear seats folded down in a 60/40 split. The boot floor is also adjustable, meaning you can configure it in a raised position so there's no boot lip, creating underfloor storage in the process.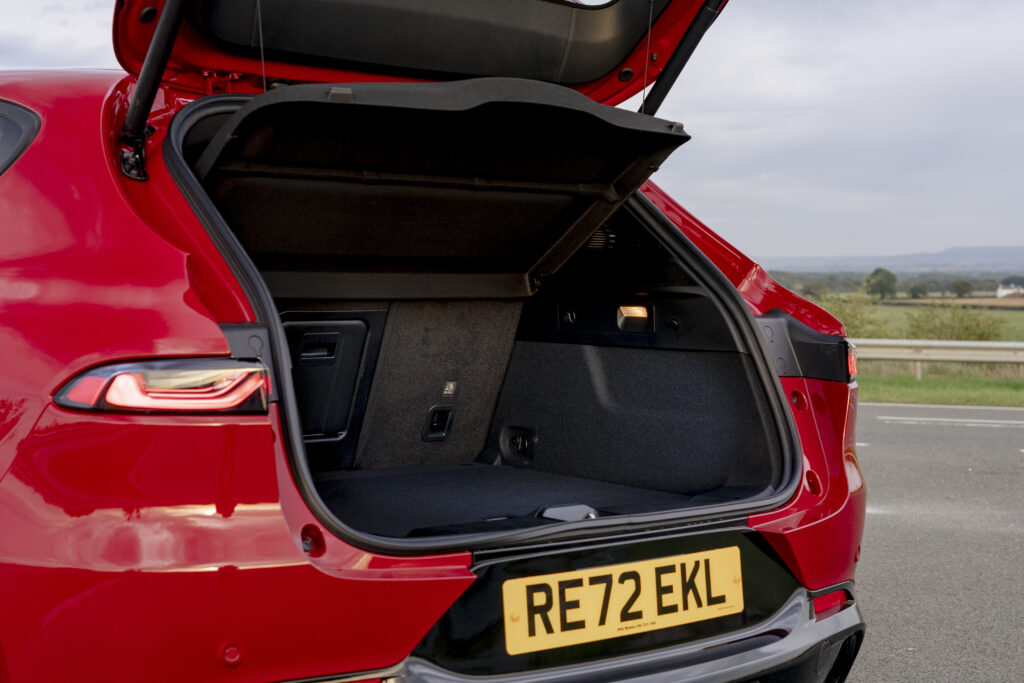 The Tonale can do 47.9mpg in Veloce trim and produces 135g/km of CO2, beating many of its opponents.
Meanwhile, the Tonale's minuscule 0.8kWh battery can enable very short distances of all-electric driving – but the forthcoming plug-in hybrid version can do 35 miles emissions-free.
Overall, the Alfa Romeo Tonale is a wholesome contender. It is good-looking, comfortable, well-equipped, and practical.
Take a test drive now – and don't forget to bring the kids and their seats. That way you'll be able to reassure yourself that everyone – and maybe even the dog – will be comfy in their new family car before you buy or lease it.