Days out are a great way to bond, you get to know your city and keep the kids active. Though London is brimming with things to do, it doesn't always come cheaply.
According to The Guardian, parents spend around £7464 a year on recreation activities. This isn't surprising considering that some of the more traditionally activities, such as taking the kids to the zoo, start at £50.
So how can you keep the kids entertained and save yourself a pretty penny?
Here are five ideas for cheap fun days out that the kids will enjoy.
London Parks
Nothing beats a day out in one of London's beautiful parks. Visit Hyde Park and take a wander along the serpentine. Take the kids to see the roaming deer at Richmond park. If you're feeling adventurous, go south of the river and visit the Peace Pagoda in Battersea Park.
Canal Path Walks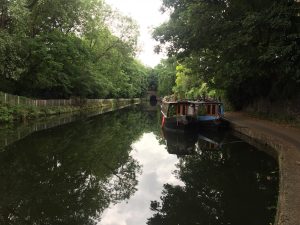 On a sunny day, Little Venice is a lovely place to start a canal walk. Enjoy a leisurely stroll all the way to Camden, taking in some of the sights like Lord's Cricket Ground. Stop off along The Regents canal to have a rest before heading onto vibrant Camden. All for free.
The Changing of The Guard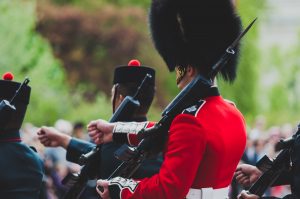 Your kids will love the pomp of the Guard ceremony. Get to Buckingham Palace early to ensure they have a good view. It starts at 11.30 allowing plenty of time for you to enjoy the surrounding sights. You can wander down to St. James' Park afterwards.
Dinosaur Spotting in Crystal Palace
Ok, so they're not real dinosaurs, only sculptures. But it can make for a great day of make belief and fun. Enjoy another of London's green spaces, take a stroll and see how many dinosaurs you can spot with the kids.
Greenwich
Spends a day out with the kids in Greenwich where you can show them the record breaking Cutty Sark. Wander through Greenwich Park and see if you can spot any red deer. See the Queen's house. For just a few pounds you can visit the Royal Observatory, where the kids can find out about the history of time and even stand on the Meridian line.
Days out needn't break the bank to be enjoyable.