Are you looking for a healthier picnic or a post-workout snack?
Well, look no further. Katie's Food Co. produces tasty gluten-free banana crisps that will give you a moreish snack on summer picnics, yet still keep you on track with healthy eating!
Fuller for Longer
Flavour-packed, full of goodness and slow releasing energy, these delicious banana crisps are surprisingly savoury, crunchy and crispy and the perfect 100% natural alternative to higher fat potato crisps. Plus, they will keep you fuller for longer!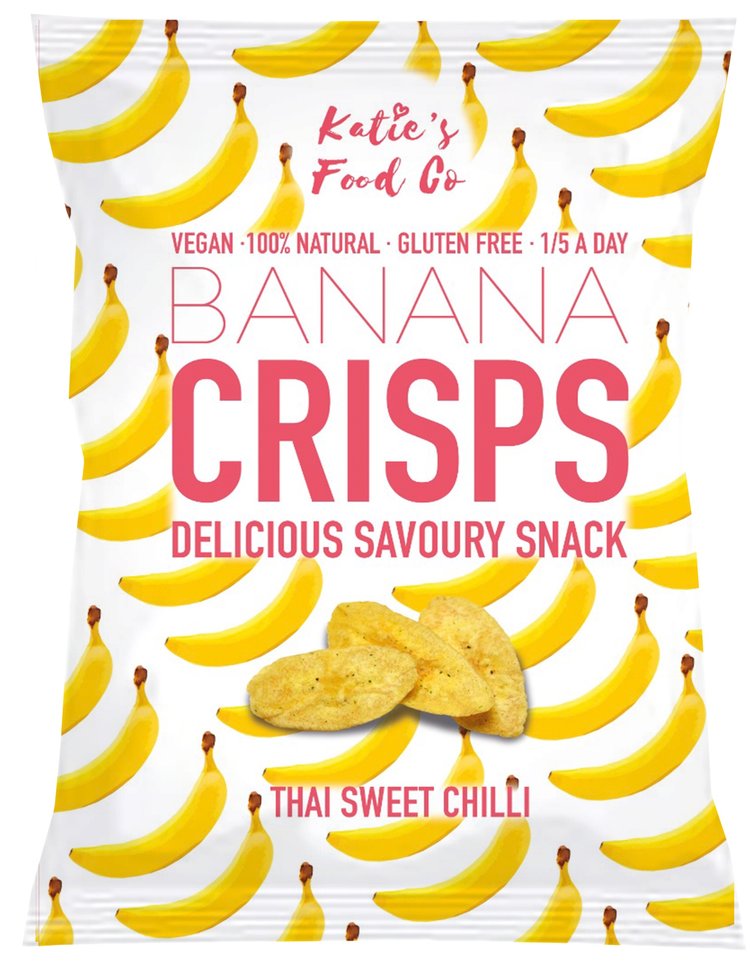 Vegan, dairy and gluten free, choose from four yummy flavours: Thai Sweet Chilli, Mixed Herb, Salt & Vinegar and Himalayan Salt, with each pack counting as one of your five a day.
Katie's Food Co's Banana Crisps are available from Amazon, RRP £1.49 for a 32g bag. To find out more visit www.katiesfoodco.com.