If you're after a keto-friendly snack that ticks all the health and nutrition boxes, look no further than a bunch of balls!
With the popularity of the keto diet, The Protein Ball Company has launched its new range of keto balls in a grab-and-go pack that can be thrown in your bag to help fuel your day. 
Filled with natural ingredients, the balls provides an excellent source of slow-release energy, helping to bridge the gap between main meals.
Whether you're a sucker for salted caramel or go nuts for peanuts, there's something for everyone, with three flavours to choose from.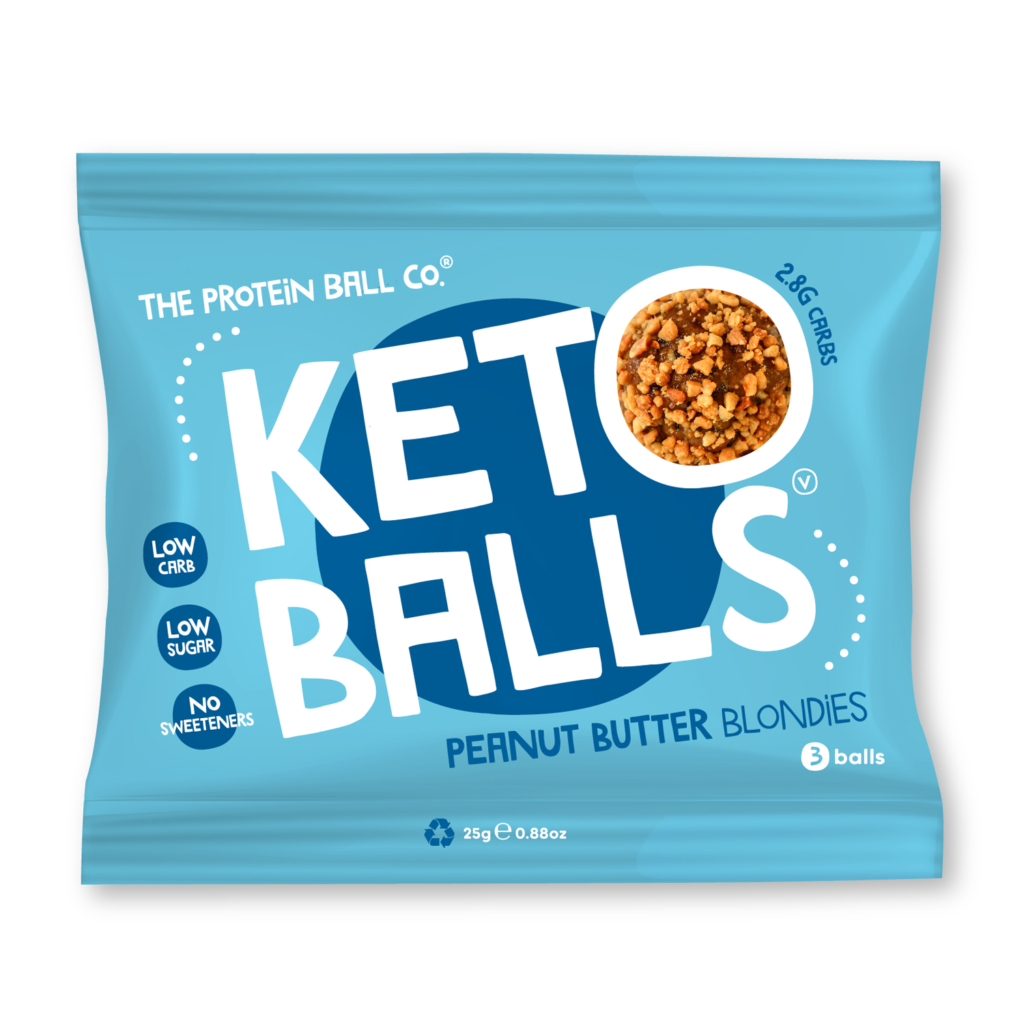 Peanut Butter Blondie – Combining peanut butter and peanut pieces to create a tantalising snack, these balls make keto snacking easy. 
Salted Caramel Blondie – Delicate sweetness has been balanced with a saltiness in these balls, which blend nut butters with sea salt and juicy dates to create a party for the taste buds. Topped with almond crumbs to tie the flavours together, this snack is what your keto diet has been missing.
Classic Chocolate Brownie – These balls create the perfect brownie-inspired snack. Each ball has been dusted with a smattering of cacao powder and hazelnut nibs to add a little crunch.
Perfect for those following a keto diet or looking to reduce their sugar and carbohydrates, the keto ball range is high in fibre and an excellent source of protein.
Instead of snacks full of preservatives and sweeteners, each ball is moreish, moist and light, with all-natural ingredients and less than 1g of carbs per ball.  
The Protein Ball Company's new keto balls are available from https://theproteinballco.com, RRP £1.20 per 25g bag containing three balls.