If you're after an estate car, Peugeot might not be the first manufacturer you look towards.
But the 308 SW (short for Sports Wagon) might be right up your street.
With modern looks, an imposing front end and diagonal claw-like day-running lights, it's something different and full of personality.
It is the Allure Premium, on test here, with 17-inch alloys, a 10-inch infotainment touchscreen with Apple CarPlay/Android Auto, voice control, LED headlights, leather steering wheel, 3D SatNav, and keyless entry/go.
Power comes from a 130PS 1.2-litre petrol hooked to an eight-speed automatic gearbox.
While a 1.2-litre three-cylinder doesn't sound exciting, it's excellent for its size. There is quite a bit of low-end grunt to get you off the line and a surprising amount of performance on offer.
Granted, it won't pin you back in your seat, but it's more than capable and well-suited to all speeds.
The ride comfort is up to the job, and the handling impresses. The 308 SW is adept at taking bends thanks to grippy tyres and a well-tuned chassis. However, the steering needs to weight up sufficiently in the corners to really push limits.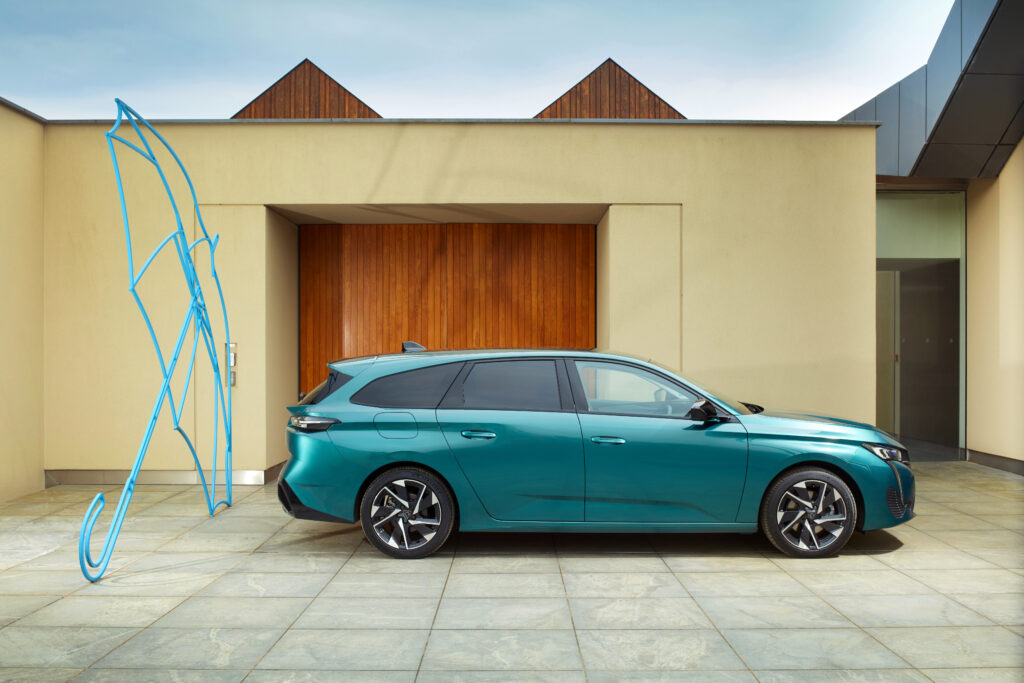 Inside, the cabin is well-designed and futuristic, with a flat-bottomed, curiously flat-topped steering wheel. Then there's the i-Cockpit display on the dashboard, which looks lovely and is angled towards the driver.
The screen is clear, responsive, intuitive, and highly customisable. Meanwhile, the digital instrument screen is informative and pleasant to look at. That said, the flat-topped steering wheel can obstruct it.
The cabin is reasonably spacious, too, although taller rear-seat passengers might feel a little cramped. Boot space is 608 litres, which expands to 1,634 litres if you fold the rear seats in a 60/40 split.
In terms of running costs, you'll get 52.1mpg from the PureTech 130 engine, producing 130g/km CO2 in the process.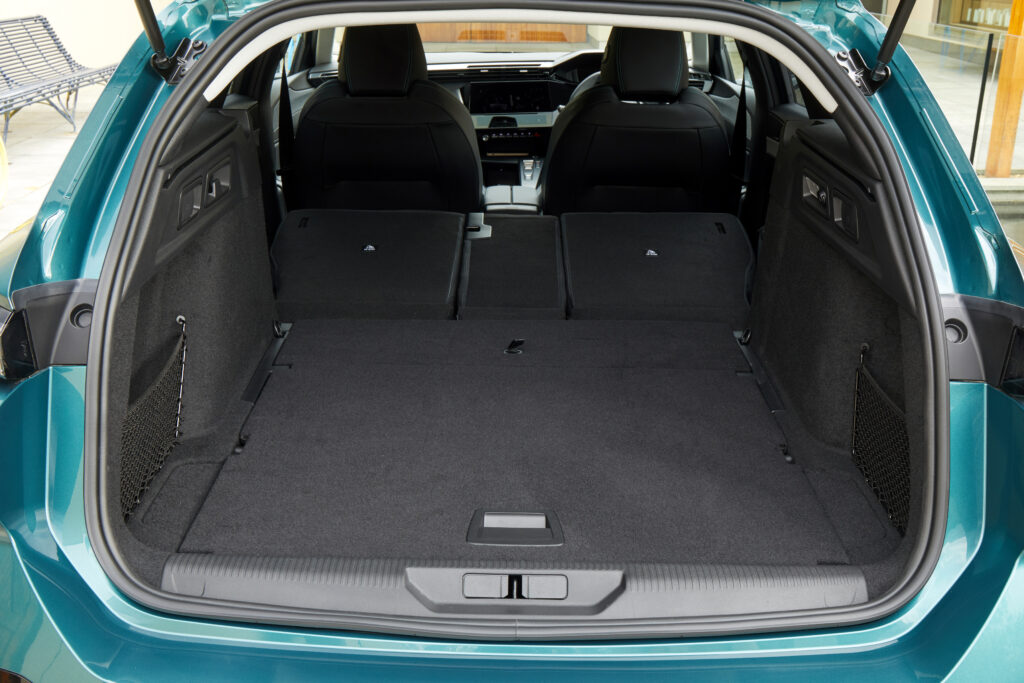 Peugeot's reliability is average nowadays, but a three-year unlimited-mileage warranty is on hand.
The 308 SW achieved a four-star safety rating from Euro NCAP. Safety kit, such as automatic emergency braking, active safety brake, blind-spot assist, lane-keep assist, and traffic sign recognition, are included.
The Peugeot 308 SW is a pleasantly surprising contender in the estate market, offering good looks, practicality, and generous equipment levels.
The French family motor impresses, given the small engine, and its handling defies its large body. Furthermore, guys, Peugeot hasn't been greedy with the asking price.
Fast Facts – Peugeot 308 SW [Allure Premium PureTech 130 Auto] as tested:
Max speed: 130 mph
0-62 mph: 9.9 secs
Combined mpg: 52.1mpg
Engine layout: 1.2-litre three-cylinder turbo-petrol with front-wheel drive
Max. power (PS): 130
CO2: 130 g/km
Price: £30,860