The Audi RS 3 Sportback is the mega-hot version of the A3.
If 'Sportback' is confusing, I'll quickly clarify: it's simply there, so you don't confuse it with the saloon version.
Now that's cleared up; you want the specs, don't you?
Well, it's unusual: a 2.5-litre five-cylinder producing an insane 400PS. 0-62? I completed it mate… in 3.8-seconds. Top speed? 155mph.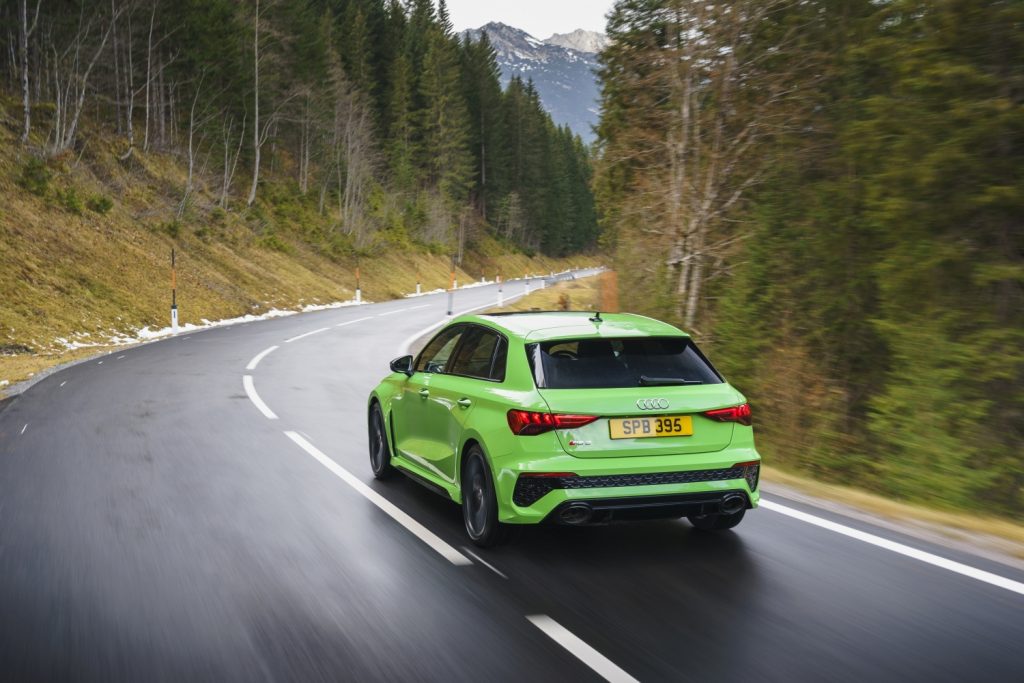 Is it any good? Er, yes. Epic, in fact.
It comes with adaptive dampers to retain maximum ride comfort despite those 19-inch rims. This tech means it's excellent as a daily runabout rather than a weekend car that's only good for some Sunday hellraising.
It is less hair-on-fire than a Mercedes-Benz AMG A45. But that's not a bad thing. You see, whereas the Merc is all about aggression, the RS 3 has a higher level of sophistication.
One of the many driving modes is 'Individual', which means you can customise the suspension, transmission, steering, engine and even the engine sound.
To drive? Well, it's lightning quick in a straight line, and the engine never feels troubled.
Around the bends, it uses torque splitting to send as much power as is needed to whichever wheel needs it the most.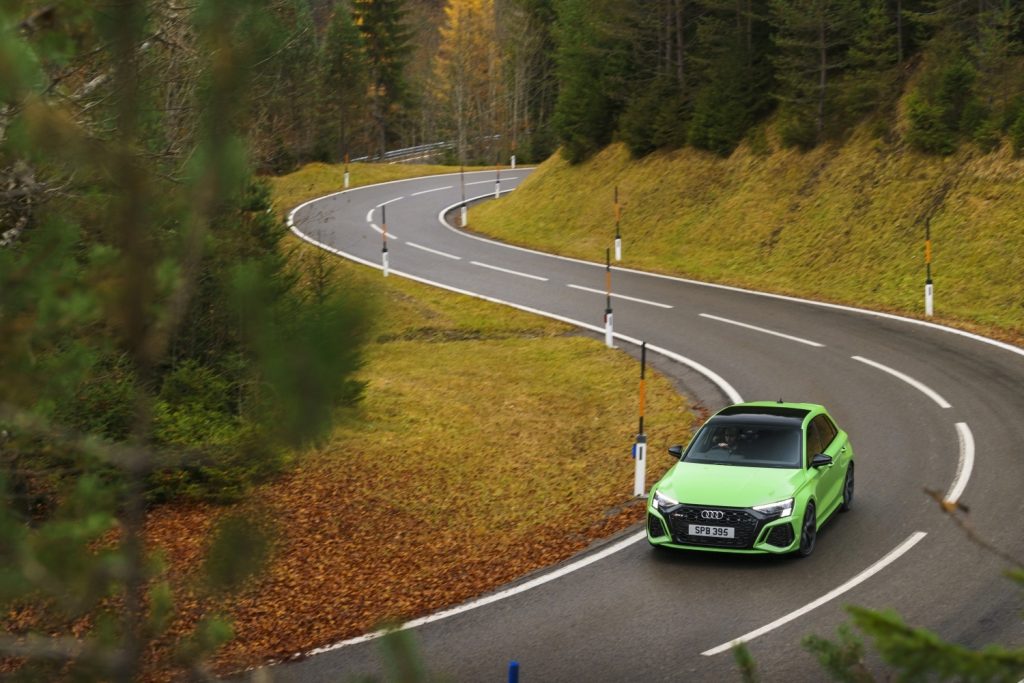 Added to the quattro all-wheel drive system, it's a joy in the bends, limiting understeer and body roll and providing seemingly unlimited levels of grip (although don't take that to mean you can manage B-road curves at 100mph).
Downsides? Well, the RS 3 doesn't create the thunderous burble you might expect. But that's no dealbreaker because there's still an unusual five-cylinder thrum coming from the car.
The interior is aggressively designed with bits of silver trim, shiny piano black around the gear lever, a thick steering wheel and Audi's centrepiece 10.1-inch infotainment system, which is one of the best in the business.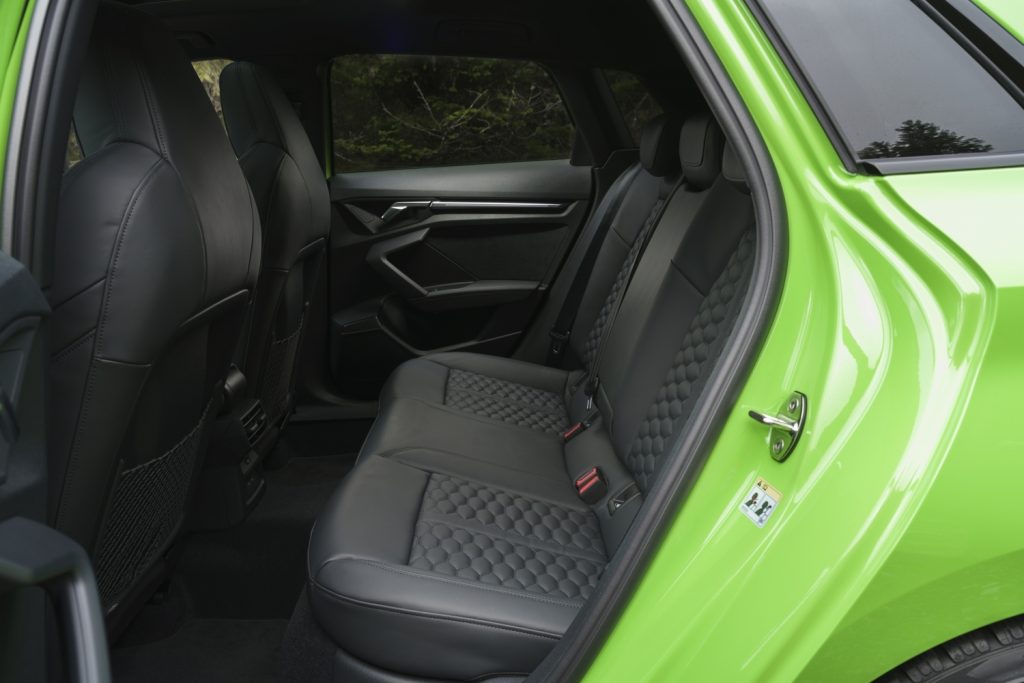 Boot space is small at 282 litres, but let's face it, nobody's buying or leasing an RS 3 for its practicality, are they, guys?
Fast Facts – Audi RS 3 Sportback quattro 400PS Launch Edition S tronic as tested:
Max speed: 155 mph
0-62 mph: 3.8 secs
Combined mpg: 31.4 (WLTP)
Engine layout: 2480cc five-cylinder turbo petrol
Max. power (PS): 400
CO2: 205 g/km
Price: from £60,460