Worried about your mental and emotional health this festive season? Well, you're not alone – as renowned psychotherapist, Sharon Hinsull, explains.
Many of us are likely to be feeling apprehensive about the prospect of celebrating Christmas in the midst of a pandemic. Some of us may even be wishing we could skip the festive season altogether.
In a recent poll conducted by the charity Action for Children, one in six parents said they would much rather cancel Christmas this year if they possibly could.
For those dads who have already found themselves struggling with the mental and emotional fallout of Covid-19, the prospect of celebrating Christmas is likely to feel a particularly difficult one. The advice from Samaritans in the run-up to this year's festivities is to acknowledge your feelings and try to plan ahead as much as possible.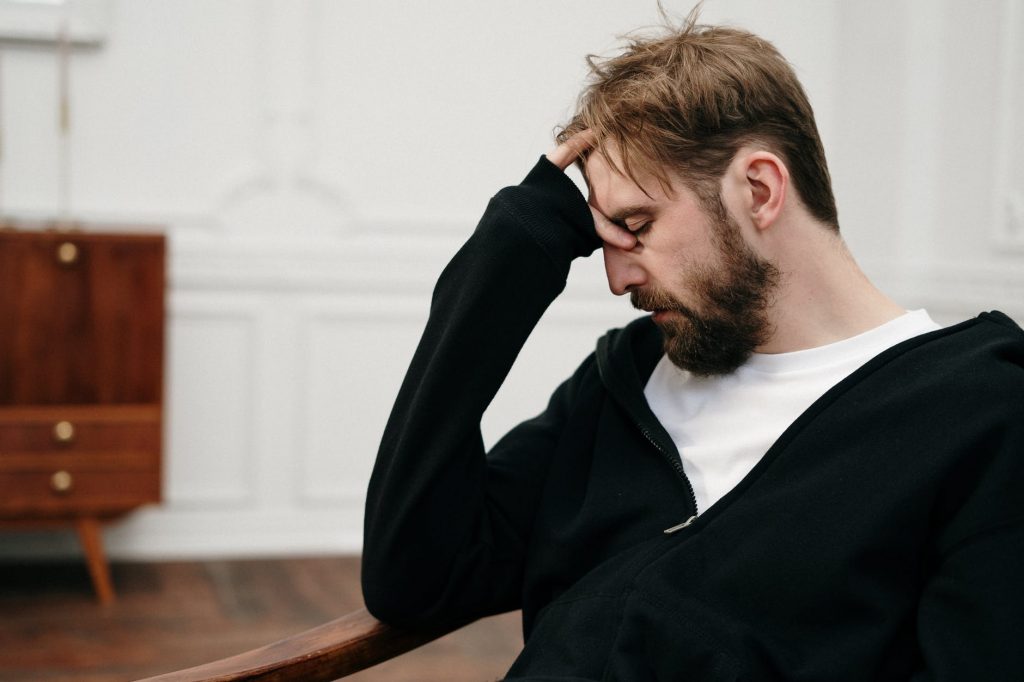 With the countdown to Christmas now well underway, here are some suggested ideas for taking care of your mental and emotional health this festive season.
1. Accept that Christmas 2020 will be Different
For many people, Christmas is inevitably going to feel very different this year. If you find yourself struggling to deal with some of the continuing Covid restrictions, try to focus on the things you can do, rather than those you can't. Seeking out new and alternative ways of doing things can often yield unexpectedly positive results. And making plans to reschedule missed celebrations, holidays or events can be an effective way of generating a renewed sense of optimism and peace of mind.
2. Recognise Stress and Take Steps to Relax
Give yourself permission to take 'time out' if you find yourself starting to feel overly stressed or anxious. Try doing something that will help you to mentally switch off for a while, such as going for a walk, reading a book, watching a film or listening to music – anything that helps you to relax and unwind. Wherever possible, try to pre-plan childcare responsibilities and family commitments over the holiday period in order to make some available time for yourself in which to do the things you enjoy.
3. Reach Out and Connect
This Christmas is likely to feel an especially lonely and isolating one for many people. Co-parenting dads in particular, may find themselves having to cope with spending much of the festive season alone, at the very time of year that is centred on family togetherness. Social distancing doesn't have to mean isolation. Try to keep in touch with your loved ones as much as you can over the holidays, as feeling connected to others has an integral part to play in maintaining a sense of mental and emotional wellbeing.
4. Spend Time Outdoors
It can be hard to get motivated to head outside at this time of year, especially when access to the usual forms of leisure and recreation currently remains so restricted. But getting out and about for some regular exercise or, for instance, taking vitamin C, isn't just about taking care of your physical health. When coupled with exposure to daylight and the natural elements of the outside world, exercise can often be one of the quickest and most effective ways of lifting low mood. 
5. Reduce Your Screen Time
The arrival of Coronavirus brought with it an endless bombardment of harrowing and compelling news stories, and for many of us, 'doomscrolling' became one of the key daily rituals of life in lockdown. If you tend to spend a lot of time online, making space for other activities can help you to take a much needed break from the news or social media. Switching off notifications or leaving your phone in another room for a few hours can also be a good way of reducing your daily screen time. Using electronic devices close to bedtime is known to affect sleep quality; another good reason to stay offline for the last few hours of the day, as getting enough sleep is essential for maintaining our mental and emotional health.
6. Talk About Your Feelings
Christmas can be a very sad and difficult time for many people, especially for anyone grieving a loss due to illness or bereavement, relationship breakdown or a change in personal circumstances. If you find yourself feeling especially low or anxious over the holiday period, try to speak to someone about it. Whether it's a partner, friend or family member, give yourself permission to talk about the way you are feeling. If you find it difficult to open up to the people you know, there are organisations of support that will be there to listen and help throughout the Christmas and New Year period (see details at the end of this article).
7. All Things in Moderation
The festive season is notoriously a time of overindulgence. Too much of a good thing can very soon leave us feeling bloated and uncomfortable which can have a noticeably lowering effect on our mood. If you are someone who normally enjoys a festive tipple or two, try to be especially mindful about the amount you drink over the holiday period – and your reasons for doing so. Many people turn to drink or drugs to self-medicate when they are feeling low or anxious, however, when left unchecked, this is a habit that can easily start to spiral out of control. Drinkaware UK is a useful source of information and support which includes a free downloadable goal-setting app to help track, calculate and moderate your alcohol intake.
8. Have a Safety Plan
Should you find yourself in a state of mental or emotional crisis over the holiday season, it's going to be important to know what to do and where to turn to for support. This might be about having a safe space of peace to remove yourself to for a while, or it could simply be a matter of having access to the contact details of relevant people or organisations of support. Just knowing that you have a safe place to turn to, if and when needed, can go a long way in helping you to prepare for some of the more challenging moments that may lie ahead this festive season.
Organisations of Support
CALM's helpline and webchat is open every day from 5pm to midnight, including Christmas Day. Chats are confidential, free and anonymous, and nothing is too big or too small to chat about.
Samaritans provide free, confidential round-the-clock support on 116 123. They also have local branches in many areas where you can drop in to speak to someone face-to-face.
SHOUT is a free 24/7 text service available to anyone in the UK. If you find yourself struggling to cope and need immediate support, you can text 'SHOUT' to 85258 and speak in confidence with a trained volunteer.